PRES 20
55385views 0participants
August 17-21, 2020
Xi'an China
Plenary lecture 1
Prof. Henrik Lund, is a Danish engineer (M.Sc.Eng.1985) and Professor in Energy Planning at Aalborg University in Denmark. He holds a Ph.D. in Implementaion of Sustainable Energy Systems (1990), and a Dr.Techn. in Choice Awareness and Renewable Energy Systems (2009). He is a highly ranked world-leading researcher and listed among ISI Highly Cited researchers ranking him among the top 1% researchers in the world within engineering. Henrik Lund has many years of management experience as head of department for approx. 200 staff persons (1996-2002), head of section for approx. 50 persons (2014 – 2016) and head of research group of 20-30 persons (2002 – present). During his time the Sustainable Energy Planning research group at Aalborg University has now grown to approx. 30 staff members including 5 professors. Prof Henrik Lund is the Editor-in-Chief of Elsevier's high-impact journal Energy with annual 9000+ submissions. He is the author of more than 400 books and articles including the book ''Renewable Energy Systems". He is the architect behind the advanced energy system analysis software EnergyPLAN, which is a freeware used worldwide that have form the basis of more than 100 peer reviewed journal papers around the world.
Plenary title: 100% Renewable Smart Energy Systems
Abstract: This presentation elaborate on the concept of Smart Energy Systems and present a case of applying such concept to the design of a 100% renewable energy future for a local community in Europe by 2050. Aalborg in Denmark is used as a case and the study focus on how such a local community are to be seen as part of the Danish as well as the European overall strategies. In recent years, the terms "Smart Energy" and "Smart Energy Systems" have been used to express an approach that reaches broader than the term "Smart grid". Where Smart Grids focus primarily on the electricity sector, Smart Energy Systems take an integrated holistic focus on the inclusion of more sectors (electricity, heating, cooling, industry, buildings and transportation) and allows for the identification of more achievable and affordable solutions to the transformation into future renewable and sustainable energy solutions. It is often highlighted how the transition to renewable energy supply calls for significant electricity storage. However, one has to move beyond the electricity-only focus and take a holistic energy system view to identify optimal solutions for integrating renewable energy. In this presentation, an integrated cross-sector approach is used to argue the most efficient and least-cost storage options for the entire renewable energy system concluding that the best storage solutions cannot be found through analyses focusing on the individual sub-sectors. Moreover, such approach leads to a solutions primarily based on existing energy infrastructures rather than leading to significant extra investments. The presentation presents a set of methods and criteria to design Smart Energy Cities, while taking into account the context of 100% renewable energy on a national level. Cities and municipalities should handle locally what concerns local demands, but acknowledge the national context when discussing resources and industrial and transport demands. To illustrate the method, it is applied to the case of transitioning the municipality of Aalborg to a 100% renewable Smart Energy System within the context of a Danish and European energy system.
Plenary lecture 2
Dr. Mingzhou Jin is a Professor and Associate Head of the Department of Industrial and Systems Engineering and Director of the Institute for a Secure and Sustainable Environment (ISSE) at the University of Tennessee, Knoxville (UTK). Funded by the State of Tennessee, ISSE addresses current and future environmental issues facing the state, the nation, and the globe and promotes the development of policies, technologies, and educational programs that cut across disciplines. He also directs the Logistics, Transportation, and Supply Chain Engineering (LTS) lab and the Reliability and Maintainability Engineering program at UTK. Dr. Jin has conducted more than 60 funded projects in the areas of sustainability, climate change, transportation, logistics and supply chain management, optimization, data analytics and advanced manufacturing with funding of more than $7M from federal and state agencies and industry, including the National Science Foundation, US Department of Transportation (DOT), US Department of Energy, US Department of Homeland Security, three state DOTs, two University Transportation Centers, Material Handling Industry, Nissan, FedEx, Lockheed Martin, Boeing, etc. He has published more than 100 refereed papers. He is currently Regional Vice President for the Institute of Industrial and Systems Engineers (IISE) and serving as the associate editor for the Journal of Cleaner Production and serving in the editorial boards of the Engineering Economists and the International Journal of Production Economics. Dr. Jin has won three best paper awards from IISE Industrial and Systems Engineering Conferences. He was awarded 2018 Tickle College of Engineering Outstanding Faculty Service Award, 2017 Dr. Kenneth Kirby Endowed Faculty Award, 2016 Tickle College of Engineering Outstanding Faculty Advisor Award, 2015 College of Engineering Teaching Fellow Award, 2011 and 2010 State Pride Faculty Award at Mississippi State University, 2010 Hearin Faculty Excellence Award of Bagley College of Engineering at MSU, and 2008 Mississippi State University Faculty Research Award. He was elected to be an IISE Fellow in 2018.
Plenary title: Remanufacturing and Supply Chain Management: Dynamics between Original Equipment Manufacturers and Third Party Remanufacturers
Abstract: Remanufacturing saves costs, reduces waste, and therefore realizes environmental benefits. The remanufacturing business has attracted many third-party remanufacturers (TPRs). Remanufactured products may steal the market from the new products provided by original equipment manufacturers (OEMs) due to the substitutability. Previous empirical study showed that the presence of TPR-remanufactured products, without authorization, will enhance the valuation for new products. On the other hand, the OEM authorization will enhance the perceived value of remanufactured products from the TPR but may trigger quality concerns for new products. This paper investigates the impact of authorization on the OEM and TPR's pricing decisions and further discusses the conditions under which both parties are willing to accept authorization. When TPR remanufacturing cannot survive when unauthorized, it is interesting to see that authorization can always help to create the TPR business and help the OEM make more profit as long as remanufacturing can benefit the centralized system, in which the OEM and TPR belong to a single enterprise. However, authorization cannot lead to system optimality not matter if TPR remanufacturing can survive without authorization. Furthermore, this research studies the optimal price and production quantity of new and remanufactured products with a two-stage model under both scenarios under which the remanufacturing is conducted by the OEM or by the TPR. A non-cooperative game model is used at the second stage when the TPR conducts remanufacturing. The models consider both the impact of the product life cycle through the market growth factor at the second stage and the influence of consumers' perceived value of new and remanufactured products, which depends on the identity of the remanufacturer. Both theoretical and numerical analyses show that both the life cycle phase and consumers' perception have an impact on the OEM's decision whether to allow the TPR in the remanufacturing business. The results also reveal that the market may not be efficient for maximizing environmental sustainability and societal equity. Governments may need to interfere with the market in order to promote the TPR manufacturing, especially when the product is at the mature or declining phases of its life cycle.
Plenary lecture 3
Prof. Dorji. Academician of Chinese Academy of Engineering. Geology & Mineral Exploration Development Bureau of Tibet Autonomous Region, Lhasa, Tibet 850000, China.
Plenary title: Exploration and clean utilization of geothermal resources in Tibet, China
我要报名
Log in to recover your ticket
Share with friends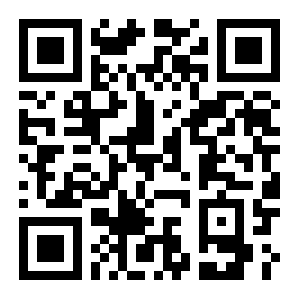 Share with friends by scan the QR code above.